Automated Speed Enforcement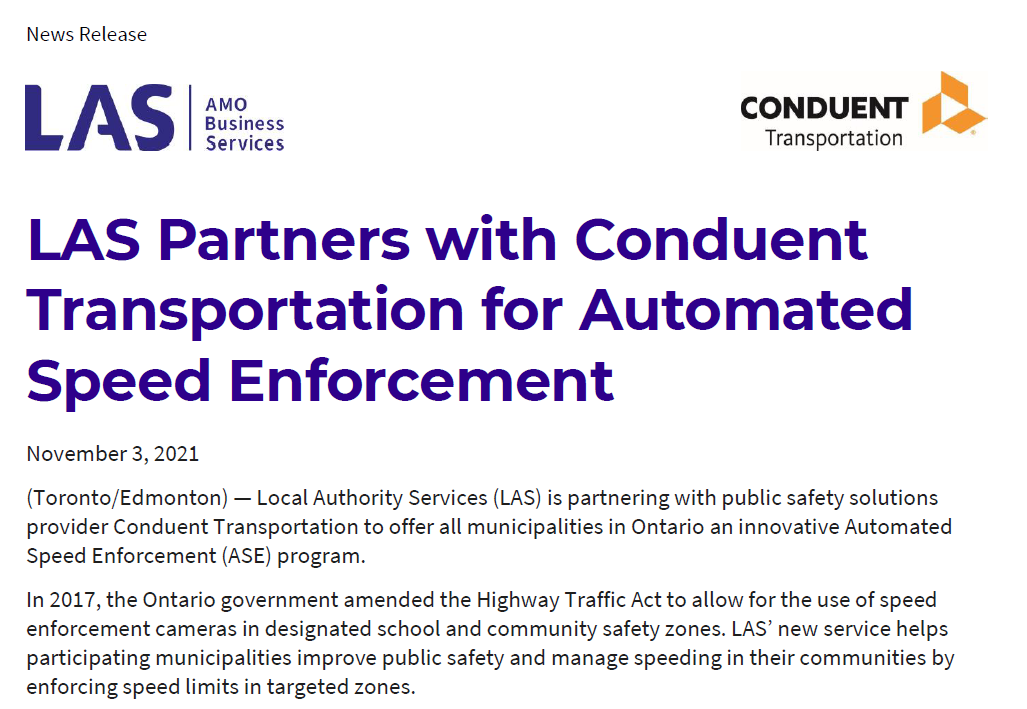 Click on thumbnail to read latest press release.

Automated Speed Enforcement (ASE) is an effective option to improve community safety. In 2019, the Ontario government passed into law O.Reg. 398/19 allowing municipalities to deploy ASE in designated safety zones. Together with community policing, this provides another tool to keep traffic in your community safety zones moving safely and slowly. 
Program Benefits
Flexible and affordable with no upfront costs
Short & long-term contracts available 
Multiple camera options to meet the needs of each location
Can integrate Administrative Penalties
Program Information
Simple turn-key service includes cameras, data handling, and ticket processing
Proven traffic enforcement solution to reduce speed and improve safety
Designed to work with other measures such as policing, traffic calming, and education activities
Testimonial
"Our municipal members have been asking for an affordable way to enforce speed that provides good value, slows down motorists and improves community safety. We are thrilled to offer a program that will meet all those needs."
Gary McNamara, LAS Board Chair
Contact
Tanner Watt, Municipal Program Specialist 
416.971.9856 ext. 451   |   tswatt@amo.on.ca
Program Partner