Risk Management Symposium
(em)Powering Change 
Climate resiliency for a better tomorrow
Date: October 5 & 6, 2021
Registration Deadline: September 27, 2021
Price: $275
Cancellation Fee: $50
NOTE: Sessions will be recorded and accessible for 30 days after the conference.
AGENDA: OCTOBER 5
Time:  9:15 AM

Session:  Opening Keynote

Presenter: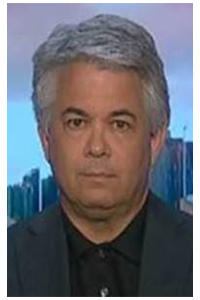 Dr. Blair Feltmate is the Head of the Intact Centre on Climate Adaptation. Previous positions he has held include Vice President, Sustainable Development, Bank of Montreal; Director, Sustainable Development, OPG; Partner, Sustainable Investment Group/YMG Capital Management; and President, Sustainable Systems Associates. Dr. Feltmate has written textbooks on Sustainable Banking (University of Toronto Press), and Aquatic Ecology (CAB International). He is generally interviewed by the media 100-150 times per year.

Dr. Feltmate is a member of the Sustainable Finance Advisory Council, Global Risk Institute. He is Chair, Adaptation Committee, Canadian Institute for Climate Choices, Environment and Climate Change Canada (ECCC). He is on the Advisory Board on Climate Change, Minister of Environment, Conservation and Parks (MECP), Ontario. Dr. Feltmate was Chair, Federal Government of Canada Expert Panel on Climate Adaptation and Resilience Results; and Chair, Electricity Transmission and Distribution Adaptation Standard, Canadian Standards Association. He is former Chair of Pollution Probe, and he was Chair/Founder of the Sustainable Electricity Program, Canadian Electricity Association.
---------------------------------------------------------------------------------

Time:  10:30 AM

Session:  Emergency Planning during a Pandemic

Summary: Emergency planning is a key strategic risk management tool for municipalities. How to continue the emergency planning and execute the annual test with the additional complexity of an ongoing pandemic? This session will provide some insights and lessons learned about emergency management planning from the lens of 18+ months of intensive COVID response while still dealing with other municipal emergencies.
 
Presenter: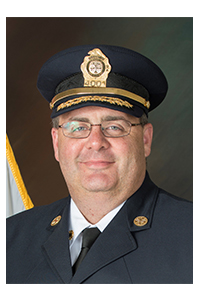 Matthew Pegg is the Fire Chief in the City of Toronto, Ontario. Toronto Fire Services is the largest fire service in Canada. Matt is also the General Manager of Emergency Management for the City of Toronto, working closely with Toronto's Office of Emergency Management.

Matt is currently leading the City of Toronto's response to COVID-19 and has served as the COVID-19 Incident Commander throughout the global pandemic. He led the development and continued operation of the most complex incident management system in Toronto's history, including the longest-ever continuous deployment of the Emergency Operations Centre, as well as the development and operation of Toronto's COVID-19 Immunization Task Force.

Prior to being appointed as Fire Chief in Toronto, Matt served as a Deputy Fire Chief in Toronto, Brampton, Ajax and Georgina. Matt is also a licensed mechanic and a commercial pilot.
Matt is a graduate of Dalhousie University in both Leadership and Administration, Queen's University in Labour Relations and the Schulich School of Business' in Public Management. He is a recipient of the Heroism and Community Service Medal, Ontario Medal of Firefighter's Bravery, the Canadian Fire Service Exemplary Service Medal and the Ontario Fire Services Long Service medal.

Matt has been awarded the Executive Chief Fire Officer Professional Designation and serves as Honourary Aide de Camp to Her Honour Elizabeth Dowdeswell, the Lieutenant Governor of Ontario.
Matt also serves as the inaugural Senior Contributing Editor of the Canadian Journal of Emergency Management – accessible online at www.cdnjem.ca.
---------------------------------------------------------------------------------

Time:  11:15 AM

Session:  Pollination and Native Species Panel

Summary: Severe weather is more prevalent, causing damage to homes, municipal buildings and infrastructure, as well as risk to human lives. Our community improvement panel will discuss how transforming community areas to greenspace will beautify while also reduce risks. What are the financial costs involved in starting such a project? What about the long-term budget? And will beautifying spaces really help mitigate environmental and financial risks? Will we save money in the long run? Ask our panel!

Presenters: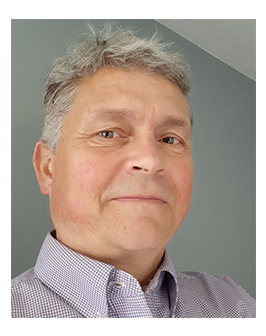 Natural Areas Stewardship Technologist
Forestry and Sustainable Landscapes, Parks
City of Guelph
Guelph.ca

Jay Cranstone joined the City of Guelph's Parks Operations team in 2019 as the Natural Areas Stewardship Technician and has a variety of roles in ecological restoration, community stewardship and liaison, trails and community gardens. Although he's only been with the City for a couple years, living in the Guelph for over 30 years has given him a strong connection to environmental stewardship in the city.
Jay's interest in ecology, botany and horticulture began at an early age.  Following his undergraduate education in ecology from Western University, he completed the Master of Landscape Architecture program at the University of Guelph and became a full membership in the Ontario Association of Landscape Architects (OALA) in 1992.   Prior to joining the City of Guelph, Jay worked in private sector consulting for close to 25 years on projects for municipalities across the province and several other provinces involving naturalization, ecological restoration, park, trail and active transportation planning and design.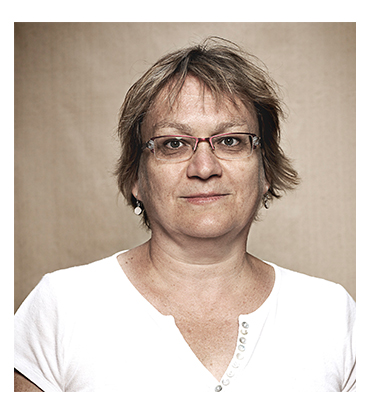 Sarah Winterton
Development Specialist
Carolinian Canada Coalition
CarolinianCanada.ca
Sarah Winterton is currently the Development Specialist for Carolinian Canada with a strong focus on the native plant economy in southern Ontario and how we can expand this industry to meet a growing demand for native plants in habitat restoration, green infrastructure, pollinator gardens and more.  Previously, as the Director of Nature Connected Communities for World Wildlife Fund, Sarah partnered with Carolinian Canada in 2017 to launch In the Zone: Gardens that help native species thrive, a program designed to encourage gardeners to add more native plants to their gardens and help biodiversity. Throughout her 30+ years in Ontario's environmental not-for-profit sector, Sarah has worked on a wide range of environmental issues, such as waste management, toxins, Great Lakes protection, and launched programs that engage Canadians, including bringing the International Blue Flag Certification program to beaches and marinas across the country.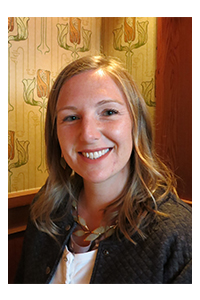 Victoria Wojcik, Ph.D.
Director, Pollinator Partnership Canada
Director of Science and Research, Pollinator Partnership
PollinatorPartnership.ca
Vicki Wojcik has been working to protect and promote pollinators for over a decade. She is the Director at Pollinator Partnership Canada, an ENGO focused on maintaining resilience in our natural and managed ecosystems. In this role she works to keep on top of new and emerging pollinator issues and manages the full scope of programs including habitat conservation, landscape management, policy review, support for threatened and critical species, ecosystem service assessments, and outreach and education. Vicki has a B.Sc. in Biology from the University of Guelph, and a Ph.D. in Environmental Science and Policy from UC Berkeley.
AGENDA: OCTOBER 6
Time:  9:00 AM (Part 1) / 10:15AM (Part 2)

Session:  Living on the Edge (Concurrent Workshop)

Summary: Coastal municipalities, bordering the Great Lakes as well as our ocean coasts, not to mention those communities in watersheds with flooding rivers, are subject to unique risk exposures due to their relative location to dynamic water.  Recent erosion events in Southern Ontario have shone a light on the many concerns municipalities face as well as the citizens who live in those communities.

The presentation will discuss exposures and ways to mitigate them so that municipalities can be resilient in the face of not only erosion, but potential liability claims that may arise because of eroding shorelines.  Planning approaches and mitigation concepts will be introduced that reduce erosion risks and increase resilience to a changing climate. 

To be discussed:
Strategies for creating resilience within shoreline and riverine communities
Legal liability as it pertains to building permits and changing building codes
Liability in the event of failure of mitigation measures, different approaches to de-risk erosion and creating best practice guidelines for the municipality to reduce legal exposure (e.g., planning, hazard mapping that integrates climate change, and community-scale mitigation and adaptation strategies)
Does a failure to mitigate create liability?
Presenters:
John A. Olah
John A.Olah practises Civil Litigation.  He specializes in complex tort litigation ranging from cases involving product liability, a wide variety of sports cases and the liability of hotels, resorts and bars. He is involved in private international law cases, complex environmental law litigation as well as business litigation matters. John is the recipient of the 2020 Ontario Bar Association Award of Excellence in Insurance Law.   

Pete Zuzek, MES, CFM, P.Geo.
Pete received his Bachelor and Master of Environmental Studies from the University of Waterloo, specializing in coastal geomorphology and geology.  He is a Certified Floodplain Manager and a Professional Geoscientist.  Pete has 30 years of consulting experience managing multi-disciplinary investigations in coastal regions across the world, including the Great Lakes. 

Tracy Eso, Risk Management IPE (BIO coming soon)

---------------------------------------------------------------------------------

Time:  9:00 AM (Part 1) / 10:15AM (Part 2)

Session: Asset Management and Climate Change (Concurrent Workshop)

Summary: There is a credible body of scientific evidence that shows climate change is occurring and human activities are a contributing factor putting our man-made and natural environment at risk. We have already experienced the effects of climate change where extreme heat has buckled pavement and intense rain events have flooded cities. Current adaptation efforts will help, but we also need to think of how we can make our infrastructure more resilient when planning for new construction. Governments must be able to adjust their infrastructure plans to ensure we have clean air, clean water, good roads, and quality services to meet todays and tomorrow's needs.
This session will focus on road and storm water infrastructure and answer these questions:
1. What do we need to know about the changing climate and where do we go for information?
2. How is climate change impacting these assets?
3. Are there any proven adaptation strategies for roads and storm water management?
4. We just finished our asset management plan how do we go forward?

Presenters:
Brian Anderson, CRS, RSATL
Road Specialist
Intact Public Entities
(BIO coming soon)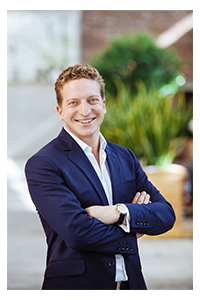 Elliott Cappell
National Director for Climate Change
WSP Canada  

Elliott has led more $100m of climate change programmes across 20 countries internationally. Elliott has experience at all three orders of government in Canada with a focus on municipalities.  He was the Chief Resilience Officer for the City of Toronto and has worked with Calgary, Kingston, and other municipalities on climate resilience. He also sits on the board of the Canadian Urban Institute and on the national Expert Panel for Natural Disaster Resilience.

Elliott's technical area of focus is climate resilient infrastructure. In 2019, he supported all Federal, Provincial, and Territorial governments in Canada to launch the Deputy Minister's working group on Climate Resilient Infrastructure.  He was the lead project manager for the UK government's award-winning $50m Climate Resilient International Development Facility.  He is currently advising the Canada Infrastructure Bank (CIB) on the development of a $1bn public buildings retrofit program. 
If you require a login to register online, please email amo@amo.on.ca.
Please save login as it can be used for online registration for all AMO, LAS and ROMA events and trainings.

For all Symposium inquiries, please contact Fernanda Lazzaro at: flazzaro@las.on.ca.