A Walk Down Environmental Lane
By Fernanda Lazzaro
Customer Service Representative, LAS

The biennial Risk Management Symposium is taking place virtually on October 5 and 6 this year. We've named it: (em)Powering Change: Climate resiliency for a better tomorrow. This year the sessions will center around climate change and strategies of how Ontario municipalities can mitigate risk. This is a timely subject considering the extreme weather events we have been experiencing in recent years. Or is it?

A few weeks back, I went for a walk the day after a severe thunderstorm. The sky was sunny and blue, the air was fresh, the grass was green,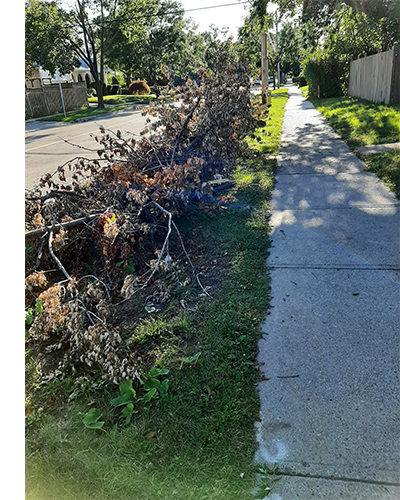 but littered by fallen branches from the night before. Regardless, it was bright and crisp, not unlike an American toy commercial from the 80s. As I walked by my childhood neighbourhood, I had vivid memories of being 12-years old. Summer was perfect, fall was sweater-worthy, winter had snow, and spring actually existed.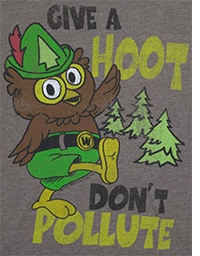 I do recall some effort to decrease littering through the "Give a Hoot! Don't Pollute" advertisements, although we added more objects with which to pollute. Fast forward to high school and along came the 500ml Evian plastic water bottles, which became a fashion accessory - a move up from our hose-drinking youth. Even back then, my teenaged-self wondered how much garbage these inconspicuous bottles would create, but I couldn't predict the extent of their damage. 

I can speculate that the history to the deterioration of the environment started in the late 18th Century during the inception of the Industrial Revolution, but I'm no scientist, and I only have a 400-word blog allowance; so back to present-day, the summer is smoggy, fall is flip-flop season, winter is warmer, and spring has disappeared. We're introduced to more storms, more damage to property and infrastructure, and most of all, more human lives lost. We can't play the blame game as we're all contributors, but we can all make a difference if we start now to correct what we've started. 

Sign up for the Risk Management Symposium and have the opportunity to ask questions that concern you and your municipality. You can find the full agenda here, along with bios of our presenters. The event will be recorded, therefore if you can't attend live on October 5 and 6, you can replay the sessions at your own convenience for 30-days after the event.

Let's get back to four seasons a year.  That's the most joy of living in Canada and especially in Ontario.


-THE END-