How to Stay Connected to LAS
The digital age we live in gives us many ways to stay connected. LAS uses many of these tools to let our members know what we're working on and to share useful information. Please consider following us on one or all of these platforms to keep up-to-date on the many different solutions LAS brings to Ontario's municipalities.
Follow us on LinkedIn for updates on our programs, messages from our partners, and information relevant to our members.  
Follow us on Twitter for quick updates and announcements. This is a great account to follow during conferences to learn how to connect with LAS staff in person.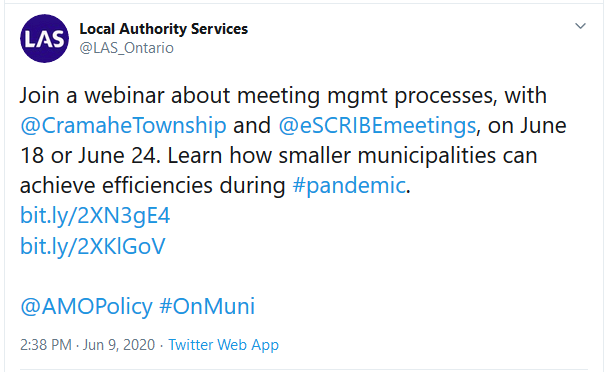 Follow us on YouTube for informational videos and recordings of our webinars. The webinar archive is also available on our website.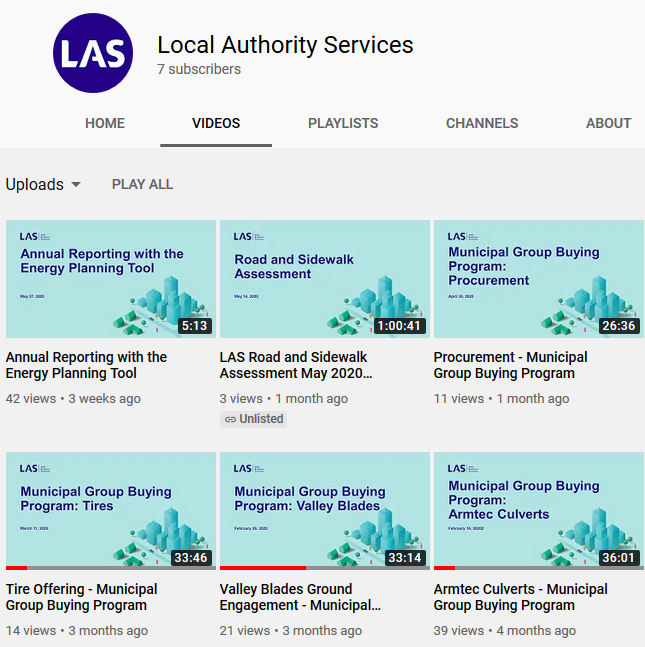 While LAS is active on many modern platforms, we're always available by e-mail at las@las.on.ca or phone at (877) 426-6527. We look forward to connecting with you!